Prudent optimism over Québec's Plan Nord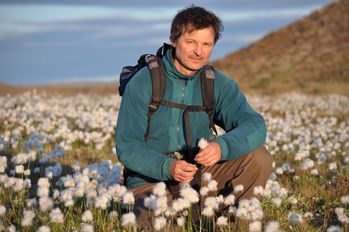 Author: Dominique Berteaux, Canada Research Chair in Northern Ecosystem Conservation, Center for Northern Studies and Québec Center for Biodiversity Science, Université du Québec à Rimouski, 300 allée des Ursulines, Rimouski (Québec) G5L 3A1 Canada
Photo credit: Dominique Berteaux
Contact: dominique_berteaux@uqar.qc.ca
In February 2012, Québec Premier Jean Charest unveiled the guidelines outlining his government's commitment to dedicate 50% of northern Québec to environmental protection, safeguarding biodiversity, and non-industrial development. These guidelines are part of a grand plan called Plan Nord, which is largely based on northern mining and energy development, but which simultaneously dedicates 20% of the territory to protected areas (by 2020) and 30% to non-industrial development (by 2035). Plan Nord lays the groundwork for one of the largest land conservation initiatives in history.
Plan Nord is truly a grand plan as the territory under the plan covers nearly 1.2 million km2 (Gouvernement du Québec 2012). This is 72% of Québec's area, three times the size of California, and twice that of France. The region has one of the world's largest fresh-water reserves and over 200,000 km2 of commercial forests. It provides habitat for hundreds of millions of nesting birds, significant herds of migratory tundra caribou, and healthy populations of sea-run fish, such as Atlantic salmon. The region also produces gold, nickel, cobalt, platinum group metals, zinc, iron ore, and ilmenite, along with lithium, vanadium, and rare-earth metals. The region's rivers constitute the greatest potential source of hydroelectricity for American consumers and there is a formidable wind power potential on uplands. Plan Nord is claimed to be the single most ambitious conservation project in North America, and an example for the rest of the world.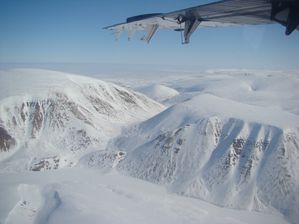 The origins of Québec's commitment to Plan Nord can be traced to the Boreal Forest Conservation Framework (Canadian Boreal Initiative 2003), a vision developed by various stakeholders to sustain the ecological and cultural integrity of the Canadian Boreal Forest. The vision was supported in 2007 by 1,500 scientists from 50 countries, half of who specifically supported Plan Nord in a 2011 public letter (Canadian Boreal Initiative 2011). Yet, those concerned with the future of northern biodiversity should be prudent optimists regarding Québec's Plan Nord.
One main cause of concern deals with the 30% of the territory that should be dedicated to non-industrial development. Several visions are conflicting, and the Québec government is unclear about what exactly will be done. On the one hand, the scientific community and environmental interest groups argue that this conservation measure should urgently target the areas that are most valuable for biodiversity. They fear that, given the quick pace of development, only areas that are not wanted by industry will remain for conservation by 2035. They also fear that forest logging and mineral exploration are considered non-industrial activities.
On the other hand, some government conservationists with long histories of land use planning and deep knowledge of the Plan Nord territory argue that the 30% of the land selected for special conservation measures should target the areas with the highest development potential and biggest biodiversity threats – and could allow industry. They assert that vast areas with no development potential and very low human footprint are "naturally protected"; giving them special status would be a waste of resources. A more effective conservation strategy should rather control and limit industrial development where it is to occur, such as by identifying the industrial carrying capacity and enforcing strict adaptation and mitigation measures. Bill 65, submitted to the Québec National Assembly to protect 50% of Plan Nord territory, does not clarify the issue. The door is still open to all possibilities.
Whatever the adopted scenario, there is also a danger that 100% of the media and the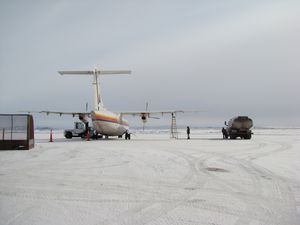 conservationists' attention is dedicated to the protected 50% of the territory. However, sustainable development of the other half is as essential to protecting biodiversity and Aboriginal peoples' traditional activities. Ecological planning and careful consideration of biological diversity and ecosystem functions must apply to 100% of the Plan Nord area.
One more cause for concern is that Plan Nord has not been translated into detailed objectives regarding conservation of biodiversity or ecosystem function. Maintaining large migratory populations, restoring endangered species, or conserving carbon stocks could be valuable goals. Without such targets, a clear monitoring plan to assess them, and independent review procedures, Plan Nord could just be political smoke.
Finally, the indirect effects of development for mining and energy include increased access to the territory and unknown interactions among stressors such as climate change, ecosystem disturbance, and wildlife exploitation. Whether Plan Nord will allow sensitive species, such as woodland caribou, to persist despite cumulative impacts is unknown.
For all of the potential hurdles involved, I still believe that Québec's Plan Nord is ground breaking and that its success is of utmost importance. Only 120,000 people live in the Plan Nord territory, including an Aboriginal population of 33,000 (Inuit, Cree, Innu, and Naskapi) distributed in approximately 35 communities. This accounts for less than 2% of Québec's population, and the human density is 1,000 times lower than that of California or France. If we cannot conserve large ecosystems and their biodiversity in such a sparsely populated area, we will not succeed anywhere else.
In addition, the world demand for base and precious metals will continue to soar. Globally, 2,260 million new cars should be in operation by 2050 (Chamon et al. 2008), dramatic growth is expected for the consumer electronics industry, and urbanization of the world population will continue to create a need for infrastructures and, thus, metals. Designing mining development plans compatible with biodiversity protection is vital.
Therefore, the international scientific community must closely observe the unfolding of Plan Nord and be ready to speak loudly if it takes a wrong track.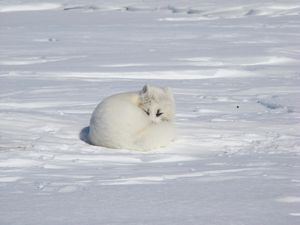 As a final note, let us be prudent optimists, as Québec's Plan Nord is a perfect illustration of the exponentially accelerating horse race between environmental damage and environmental countermeasures. Grand plans are no doubt needed for the green horse to win. However, a willingness to reconsider core values, especially the consumerist ideas of infinite resources and infinite economic growth, is even more critically needed. And this is not part of Plan Nord.
Pour être informé des derniers articles, inscrivez vous :